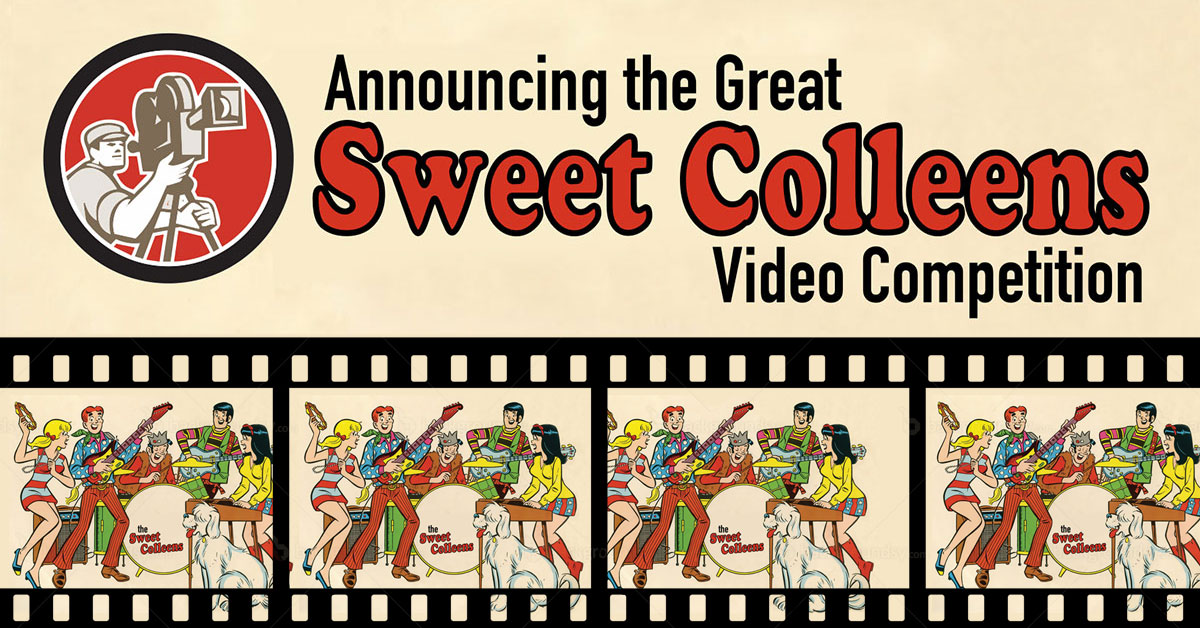 Announcing the Great Sweet Colleens Video Competition
Calling all creative types! The Sweet Colleens are seeking proposals to create an "official" video for a Sweet Colleens song off our new record, "10 Mona Lisas."
It's up to you to pick a song and develop the concept into a video. It can be live footage of the band, Claymation, still photos, animation, pencil drawings, graphic designs or any combination or other idea that captures the essence of the song.
If you don't have the CD you can get it on iTunes, Amazon or CD Baby.
The songs are also available on YouTube.
Anyone is welcome to submit a proposal for consideration. So whether you're young or old, a professional or amateur, have lots of experience or this is your first time, we'd love to receive your proposal.
The proposal should include:
• The name of the selected song off "10 Mona Lisas"
• A description of the video concept
• A description of the process and time for making the video (e.g., would it involve a photo or video shoot? would there be any special filming or editing techniques, etc.)
• Any costs associated with making the video
• A short bio, including prior experience making videos and, if you have prior work, a link to an example or two of your videos.
• Anything else you think we should know!
The winning proposal will receive a $400 honorarium, all agreed-upon costs associated with making the video, a big plug about you and your work on our social media platforms, and full credit and attribution on the official video released on our website and to YouTube.
We realize that $400 is well below what most videographers reasonably charge for their services. But our hope is that the limited budget of this independent band might work for the right person—maybe someone new to videography, a student building a portfolio, a seasoned pro with whom one of the songs resonates (or who wants to help out a very appreciative band), or just a creative person with a video-editing program.
We are looking for one winning proposal, but if we get enough great proposals, we may be able to swing another one under the same terms.
Proposals must be received by February 5, 2018.
To submit or for questions: admin@sweetcolleens.com
If you know someone who might be interested, please pass along the information.
Thanks for considering it!